Game of Thrones isn't the first serial or film production to choose Morocco for filming. In addition to great movies such as Kingdom of Heavn, Babel, Gladiator,... there is now a tendance for serial producers to film in Morocco. Nowdays, Prison Break new season is being filmed in Morocco. Ourzazate, a city in southern desert Morocco, is the capital of cinema. It has large studios (Atlas studitos) and natural vistas.
Game of thrones was filmed in the following locations:
The valley of Ait Benhaddou (Pentos and Yunkar, the yellow city)
While Yunkar,represents a city where slaves are traded, Ait Benhaddou, a city of yore made of clay, might have been a slavery place as well but has for sure impressed the GOT producers.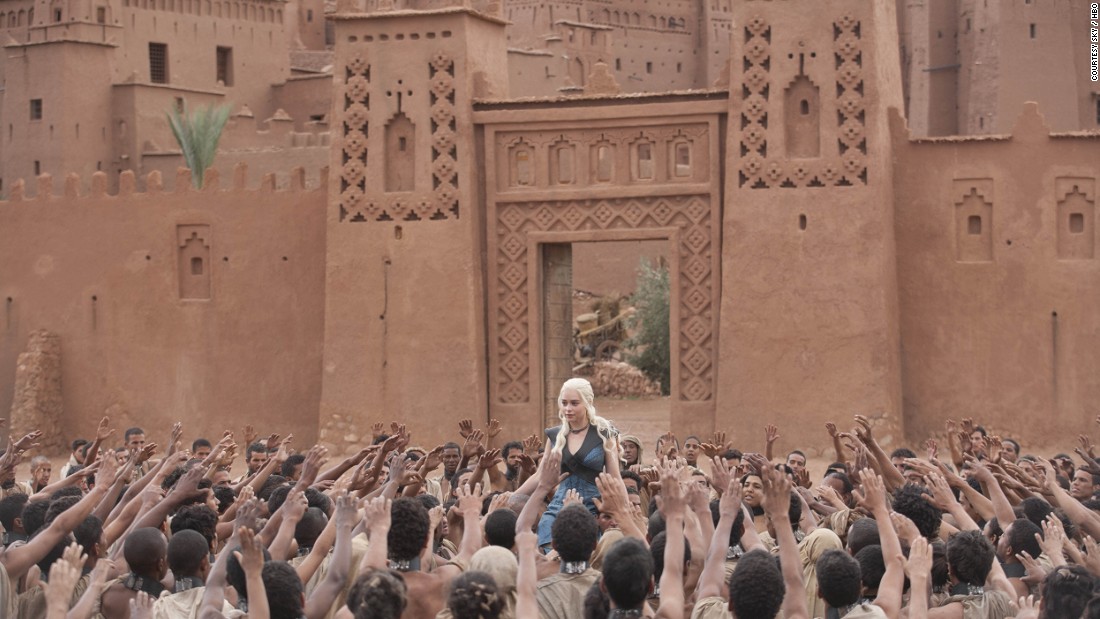 Essaouira (Astapor Home of the Unsullied)
Essaouira or Mogador , called the wind city, is located on the Atantic coast in southern Morocco, well known for its Gnaoua music festival and surfing. In GOT, it is
the city of Astapor, home of the Unsullied. GOT sceneries were filmed in locations such as the Sqala, the old Portuguese fortifications.
Actress Emilia Clarke on set in Morocco preparing for scene as dragon Princess Daenerys Targaryen
Astapor is the southern most of the three great city-states of Slaver's Bay and a noted stopping point for ships bound from Qarth to the Free Cities and Westeros. Astapor is home of the infamous Unsullied, eunuch slave-soldiers
While GOT producers filmed in different locations around the world, I always appreciate castles and fortifications. I incite you to visit these two cities to discover the real beauty behind and I guarrantee you will be fore sure part of the show.